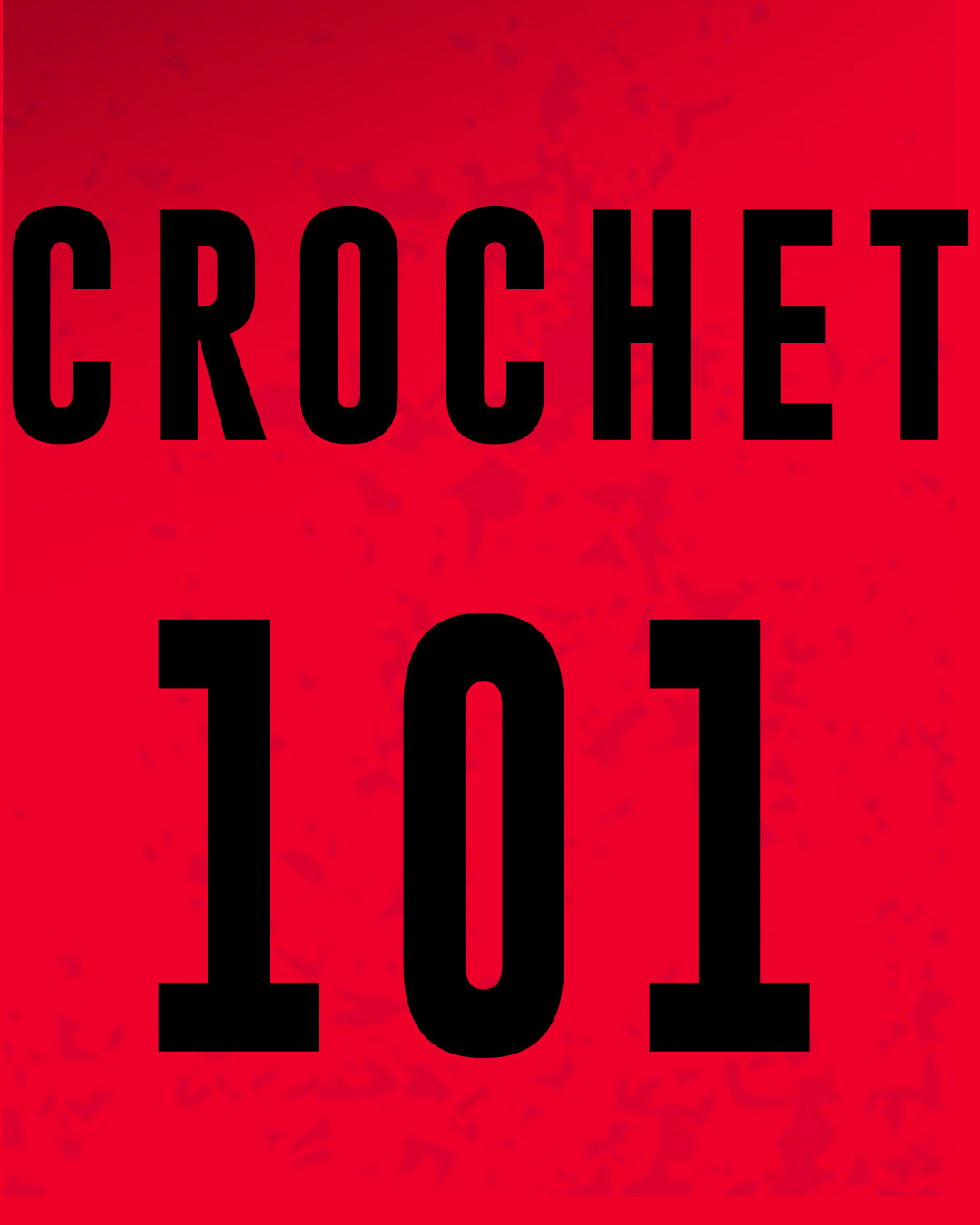 Crochet 101
  Crochet popularity has risen to an all-time high these past few years! Thanks to the variety of creative projects that have popped up, so many have taken up the hobby and turned it into art. With the help of Pinterest and other social media sites has allowed crochet knowledge and craft to explode onto the scene. Now so many people are eager to learn about crochet projects and the best habitats. At Little Baby Kicks we wanted to put together a Crochet 101 with the best tips and tricks to guide you into the world that is crochet! 
Crochet Tips & Tricks
1. Swatch Tool
This is for any level beginner when you have a new crochet project you wanna start. We recommend you TEST it and make sure you gauge the matches the pattern's gauge. 

Swatching

 is a great time to test out a new stitch and become familiar with the crochet pattern.
A gauge swatch is a square you crochet that you can help measure your stitches, think of it as your guide to crochet. You might have had a gauge requirement listed on patterns… you purchased or looked up. Therefore, this is an important piece of equipment. Everyone has their own crochet style and yarn tension. A gauge swatch lets you check if your stitches match up to the pattern's gauge. This will become an invaluable tool when doing any crochet project. 
2. Count Your Rows
When you first learn to crochet, your biggest issue can be is that you keep gaining and losing stitches on every row, causing all your crafts to turn out wavy, or uneven. If you're a beginner, count the stitches in each row as you work. This can be a big pain but is totally necessary to keep everything even. One of the most important aspects when learning crochet is patience. 
A row counter tool is helpful for keeping up with where you are in your crochet work and keep tracking of each row. However, If you don't want to buy a counter you can use a pencil and paper to keep it in order. We recommend a row counter as it's very easy to use since you can attach it to your index finger and with a click of button count your rows, so even if you stop to do something you can come back right where you left off. After successfully working with Baby Crochet Booties for over ten years this is my essential crochet tool.
3. Joining A Stitch Group
If you need any 101 on crochet to ensure your projects go without a hitch, join a stitch group! Crochet stitch groups always welcome new crocheters as they have the experience and failure under their belt. We have a wonderful community that loves helping each other with tricky stitches and patterns if you're having a had a hard time. Plus, who doesn't need a friend to swap yarn with every now and then?
4. Smarter Storage
When you're ready to plunge into the world of crochet, your yarn and tool equipment is going to grow exponentially! You have to plan ahead for any massive amounts of supplies like varieties of yarn texture and color. 
5. Yarn Material
Cashmere -  Silky soft fiber that is combed from the backs and shoulders of Kashmir goats which are considered a luxurious crochet material. 
Alpaca Fleece - Depending on what type you purchase can either be lightweight or heavy. It's still extremely soft fine fiber that goes perfect with pillow casing and sweaters.
Llama Fleece - Closely similar to the alpacas, llamas are raised for their fiber. A llama has a two-layer fleece. With a soft inner coat that is used for simple clothing, while it's outer coat is often used for making ropes and other materials alike.
Cotton - 

Cotton is the best example of light and absorbent fiber. However, offers little elasticity compared to its competitor wool. Usually, cotton is blended with other fibers like nylon to mitigate that issue. There are three fiber types of cotton in the market. 





Egyptian Cotton - Longest fiber, smoother and softer compared to the others in the market.
Pima Cotton -  is a cross fiber between Egyptian and American cotton.
American Cotton -  is the most popular for the variety of color it has an supply.
Nylon - The easiest material to wash and exceptionally strong, nylon is commonly blended with other fibers such as cotton or Merino wool, to offset the fact it has little elasticity. 
6. Storage Tools
Dividers - different materials are necessary so you don't mistake your yarn when you're doing a project, especially for beginners that cant tell through texture yet.
Crochet Needle - There is a wide selection of crochet needles you can choose from. However, the most popular crochet needles tend to be Bamboo, Metal, Bronze, etc. For beginners, we suggest using metal as its much smoother in the execution of projects. 
 7. Proper Posture is key to Crochet Success.
One thing I hear a lot of needlecrafters complain about is back and wrist pain. Make sure good posture is a habit for you! First, try not to slouch but be sure to always take breaks if your wrist starts to hurt.

 Posture is very important as well cause crochet is considered a very relaxed and precise hobby. If you experience pain from poor crochet posture you will quickly look to never finish that project!
  Thank you for reading our crochet tips and tricks. Our products are hand made and we try as a community to help our customers understand if they're doing it themselves, or if they have decided to just fall in love with baby crochet shoes & clothing for babies. Make sure to check out our latest Baby Crochet Adventure Outfits!